How To Colour Your Hair Pink, Blue or Silver Grey – The Best Fashion Hair Colours from Exceed Hair Salons in Halifax & Bradford, West Yorkshire
Do you want to change your hair colour? Have you seen a pink, blue or silver hair colour you love and want to try? Fashion hair colours look great and are an ideal way in which to have fun with your locks and show your personality. But how easy is it to transform your hair colour to pink, blue, silver or purple? The experts at Exceed Hair Salons in Halifax & Bradford, West Yorkshire give you the lowdown on dying your hair a bright colour.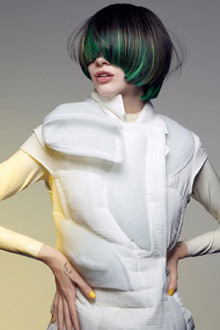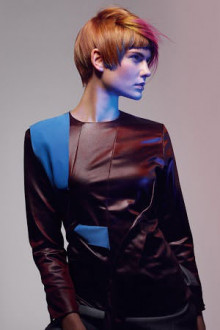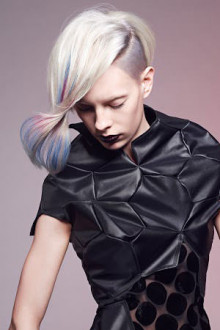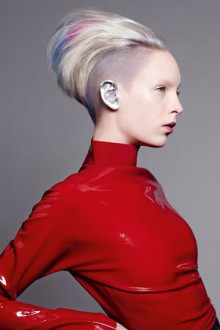 Dying your hair a bright colour
Be realistic – It is important to be realistic about the hair colour that can be created within an appointment time. Creating a bright, vibrant fashion colour in some cases is a journey and may require a few trips to the salon to get it just right.
Leave it to the professionals – Transforming your hair colour to a brighter colour is not as simple as popping on a box colour at home. Often Instagram pictures you may be using as inspiration have been filtered to increase the depth and beauty of the colour. Book in for a hair colour consultation with one of our hair colour specialists in Halifax & Bradford who will assess your hair, explain what can be achieved.
How Do I Get Pastel Coloured Hair? Can I Dye My Hair Blue or Purple?
No matter if you are looking for a pretty pastel shade or a deep blue violet hue, chances are your hair will have to be bleached and lightened first. We would then add a toner and the hair colour you desire over the top. The condition of your hair is important to us and we will carefully access the best route to take to avoid unnecessary damage and ensure your locks are left looking healthy and shiny.
How To Keep Your Fashion Hair Colour Looking Vibrant
Bright fashion hair colours will need regular maintenance to keep them looking fresh – toners, glossing treatments and regular salon visits are a must if you want to keep your hair colour looking great.
Be prepared to have your hair bleached to get the hair colour you want
Expect to have your roots touched up every two to three weeks
Have regular hair conditioning treatments to inject moisture into your hair
Most fashion hair colours will fade so avoid washing your hair too often
Steer clear of heated hair styling with hairdryers, styling irons, wands and hot curlers – they can make your colour fade and dry out your hair.
---